Why Choose Tixily
Tixily is an all-in-one event management solution that makes events stylish and modern, efficiently draws in and engages attendees, and helps event planners handle event data and registration while spending less time doing so. The technology offered by Tixily includes an efficient online registration process, robust exhibit mapping, and time-saving schedule planning software.
We take pleasure in having the lowest pricing and no hidden cost policy; in fact, if you find a company who is less expensive than us, we'll refund your subscription fee.
Designed For Events
Tixily has been designed especially to help event runners maximize their ability to run a successful event. Whether you are running a business conference with topics on healthcare and insurance or you are running a multi-faceted fandom convention about anime and comic books, Tixily is the ideal solution to your event running needs.
The Tixily Difference
Other platforms have steep entry fees or per-ticket costs. By radically reducing costs and drastically improving convenience, we hope to transform the way you handle events. We won't impose any unexpected fees on your attendees.
More Powerful Features
Tixily's unique engine for building events is unmatched by rival event platforms. We have features designed for conferences of all sizes, at an affordable price point.
In just a few minutes, our ticketing software will satisfy all of your needs. Regardless of the size of your event or your industry, you can discover all the resources you need to handle registration and ticket sales on your own. It enables you to control seating arrangements, issue rewards to your most devoted event goers, use it for promotional services. You can set when a certain tier of tickets will be sold and forget about it, by setting a time frame. Lock specific rates between multiple-use and one-time-use promo codes, and create an infinite number of different types of promo codes.
Your event schedule can be made quickly and simply. Using our wonderful schedule-building tool, you can simply point and click to include any kind of event in your calendar. Your attendees and VIP visitors can submit panels, seminars, debates, and other activities they like, which you can then quickly insert wherever they fit into your calendar. You can keep your schedule secret up until it's finished; after it's finished, all it takes is a click to make it public.
Provide a fully customizable graphic layout of your exhibition floor map by emphasizing booths and other crucial places using our trade show mapping software. Make your map fully interactive, by using our mapping software, you can quickly update and maintain a comprehensive exhibition floor plan. Assign booth locations and make your map available to attendees. Use the trade show map to let your exhibitors select the booths they want to buy, and attendees learn about the exhibitor's company, products, and contact information. Need to edit something quickly? Attendees can see the map update in real time by editing online and swiftly leaving the administrative section.
No other platform combines such powerful features, making Tixily the best solution for full-service event management.
Who we are?
We are a multi-talented team of about 6 people from the Midwestern United States who's only goal is to help your event succeed. We make Tixily easy and convenient to use so that your event can grow exponentially!
How Tixily helps.
Tixily helps individuals and organizations manage events with software. Our features save event organizers countless hours in scheduling, event management, communications, exhibition hall management, ticket selling, and so much more.
Fantastic Insights
You can easily and quickly retrieve your attendance and registration information with Tixily's online ticket management tool. You can quickly contrast and compare attendance and revenue for multiple events, weekly ticket sales and volume, and the different ticket types you specified. It gives you specifics on where your guests registered, allowing you to assess which advertising and social platforms are the most lucrative. Tixily also enables real-time monitoring of check-ins and ticket sales from any mobile device. With the aid of these self-service data reporting tools, you can effectively promote ticket sales online by learning which social media and digital marketing initiatives are having the most impact.
Speed Up Check-In
An Integrated label making software allows you to easily customize physical tickets, wristbands, plastic badges, or any entrance pass you want. Our powerful check in tool allows you to scan the QR codes printed on them, making check-ins faster than ever.
Demographics
Get to know your audience by compiling demographic information about them. In order to predict their requirements and preferences, you can learn more about them, including their age and location. With this knowledge, you may plan marketing campaigns that specifically target this group.

Import and export client data in CSV format to consolidate your guest list so you can quickly build your report before the next event. Tixily will never use or sell your acquired data for commercial purposes or to a third party. It is your property.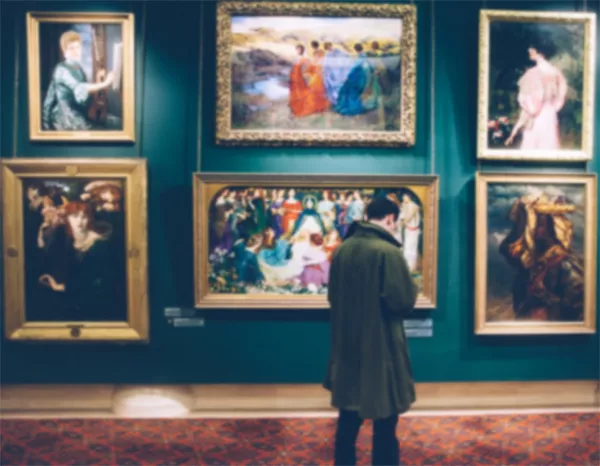 Built For All Kinds of Events
Whether it be your new art gallery opening or an epic concert, getting tickets in the hands of your customers has never been easier than with our ticketing software. Save countless hours annually by automating many of the organizing tasks you used to have to do by hand. The most time-consuming back office tasks involved in planning events are handled by software like ticketing, auto responders, and data management, saving you time and money.
Give your multiple teams a single platform to manage tasks and activities. It makes it simple for employees throughout your organization to connect separate but related items. Ensure that everyone is aware of the most recent information.
Ensure that there is clear and open communication at all levels, from the management to the field worker. Now that you have visibility into every area of event operations, the ground staff are operating effectively and in unison to prevent producing inconsistent or contradicting results.
Organizers can enjoy the ability to map out custom tradeshow floor spaces, create a complex event schedule, and promote their event with ease now. For events that don't need all these features, all features are fully modular and optional.
Manage all the pieces of your event.
Tixily allows you to manage all the various facets of your event on one simple, convenient platform. No longer will you have to hop between various websites just to stay on top of everything.
Our software solutions can compile information from online registration forms, organize it for use in different email marketing campaigns, and conduct real-time and post-event analytics to get insights. A centralized database also ensures that different users can obtain the most recent information, which eliminates false information. Changes in the database, such as the number of participants, the location, among other things, are rapidly communicated to various parties. Additionally updated and consistent across the board are documents and reports. Since all teams can use a single file, the time required to prepare lists, papers, or reports for several teams is significantly decreased.
Utilizing a single platform gives you visibility into all aspects of your event operations, making it simple to control costs and adhere to budget allocations, which results in savings and better returns.
Built by a world-class team.
Our revolutionary platform has been built by a world-class team of multi-disciplinary engineers and businessfolk. We want you to be able to focus entirely on your event, without needing to worry about all the little details. That's why we spend hundreds of hours every month fine-tuning, testing, and revising our software.
Frequently Asked Questions
What is Tixily?
Tixily is an all-in-one event management solution that helps event planners manage their events efficiently. Our technology includes an online registration process, exhibit mapping, and schedule planning software. We have more amazing features than any other platform at our price point.
How much does Tixily cost?
Tixily offers affordable pricing options that vary depending on the features you need. Please visit our pricing page for more information. We are one of the most cost-effective ticketing solutions for event planners.
What kind of events is Tixily suitable for?
Tixily is designed for events of all sizes and types. It can be used for business conferences, fandom conventions, art gallery openings, and more.
How does Tixily help manage events?
Tixily offers features such as ticketing, auto responders, data management, and real-time and post-event analytics to help you manage your event more efficiently. It also provides a centralized database to ensure that different users can obtain the most recent information.
Does Tixily sell information?
No, when attendees purchase tickets on Tixily through our efficient online registration process their information is not sold or shared to any 3rd parties, in accordance with our privacy policies. Your attendee's private information, such as their name and email address, is owned solely by you and your event.