Priority Budget Expenses for Event Planning
A good budget keeps you organized and helps you avoid overspending, regardless of your experience level with event preparation. Because of this, one of the first tasks in the event planning process is creating an event budget. It establishes the framework for the remainder of your job.
The most successful event planners are aware of how crucial budgeting is to their work. Efficiency is key whether you're organizing the ultimate Super Bowl party, a non-profit fundraiser, a business gathering, or a massive tradeshow. Budgeting is necessary if you want to be effective with your money and provide people an unforgettable experience.
You should always be able to reimburse your client for their initial investment. Because of this, more than 80% of corporate event organizers and 60% of non-corporate event planners focus their evaluation of the success of their event primarily on the event budget. But there is a lot more than goes into event planning overall.
But of course, without a clear understanding of the costs you will face, it can be challenging to create an event budget especially when costs related to event planning might originate from a variety of sources.
Now on to the fundamental expense categories that apply to almost every event. As you create your budget, carefully take these into account as they are known priorities in event planning which more or less take up the biggest on your spending.
Venue
These are the prices and charges that the event venue usually levies. Since you will receive a formal cost estimate to evaluate in advance, this category is frequently the most expensive but also the easiest to predict.
The cost of the location, which has the most impact on your event, will probably dictate how much you can spend on just about everything. It's crucial to choose a location with lots of space that enhances your customers' experience. You want a location that will collaborate with you to achieve objectives, source caterers, and even organize the event. These two components of the budget might work together because the venue frequently provides the equipment.
Include variable expenditures as well, since they fluctuate depending on your attendance figures. Because the amount of food you need, and thus the cost increases with each additional guest at your party. For such, catering is an example.
Knowing exactly what you get for your money is also crucial. Numerous locations offer a variety of extra services, such as valet parking, Wi-Fi, or specialist tools. Don't assume that the base price includes anything. Make sure everything is specified in your contract.
Usually covered under this spending are:
Room or hall to be used
Security Deposit
Insurance Coverage
Parking
Crowd control
Equipment and Technology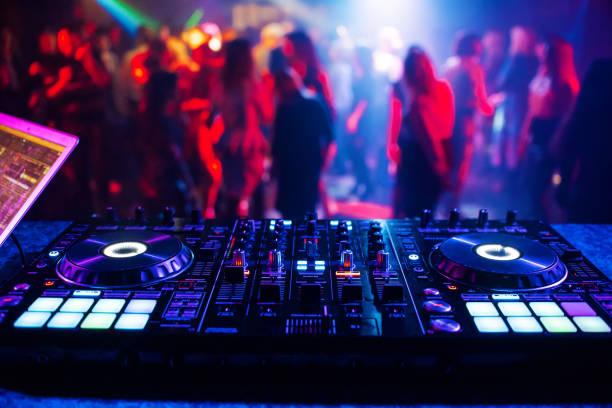 In most cases, equipment is catered by the venue. But, say you are putting up an event in a private, for rent lot across town which means there is no likely high-end sound systems ready for event organizers.
Your event's success depends on having the appropriate audio and visual equipment. A great event might easily devolve into a catastrophe due to microphone problems. Be careful to verify with your point of contact to determine what is available for use as some venues provide A/V equipment.
Technology is always useful. There is a reason why survey tools are used by 54% of event planners and event registration software by 85% of them. Don't miss out on these tools because they can reduce the amount of time and money while improving the experience for your visitors.
Your expenses on this include: Microphones Screens for Projectors Event app Ticketing partner services Event live streaming Power generators Internet access Stage/event floor Staff and speakers
In order to ensure that everything works as smoothly as possible, you might also need the appropriate staff. You won't spend much if all you need is a DJ for the day. However, if you require a well-known keynote speaker or a well-known musical act, you can find yourself paying just as much for entertainment as you did at the venue.
The success of the event depends more than ever on the keynote speakers and the entertainment. In fact, 57 percent of event professionals, according to a recent survey, think that the event business is moving toward providing more event experiences that cost more money.
Therefore, you might have to pay more for better keynote speakers or entertainment, but if you can find other ways to save money, it's frequently worthwhile. Also keep in mind that you can receive better deals if you start bargaining early. Don't forget to pay reliable staff for their time, travel, lodging, and food.
Typical fees for a keynote speaker and staffing include: Appearance Fees Video production and graphics Documentation Personalities Appearance fee Musicians or DJ Speaker fees Food service staff Setup and takedown Other onsite staffing Advertising and branding
Marketing and Branding Expenses for Your Event
If you want to generate attention for your event and win over potential sponsors, event branding is crucial. You may even develop your own distinctive event brand.
It's crucial to have a clear vision before you start purchasing visual components because this is one of the areas of your budget where it's simple to overpay. You wouldn't want to spend a lot of money on a waterfall feature and then not have enough money to identify the restrooms, for example.
However, building that brand and acquiring signs may cost more than you anticipate. Some businesses charge as much as $2,000 for only "quality event branding." Not included therein is event signage.
Your event budget needs to provide a sizable sum of money for branding and signage. By developing your brand, you can cut costs, but keep in mind that signage will always be expensive.
In addition, your target audience will determine how you draw attendance. It may only take a few emails to the business email list, announcing it over the PA system, or requesting managers to distribute brochures to their teams to market a workplace picnic. In these scenarios, your costs would be quite minimal.
However, if you're hosting an industry conference, you might spend more on marketing. To spread the word, you could decide to use affiliate marketing, paid advertising, blogging, press releases, and email marketing. In such circumstances, your promotional costs would soon mount.
In the past, traditional advertising was sufficient for event marketing, but nowadays, businesses support several events with their entire advertising budgets. This includes direct communication with potential attendees through email marketing, Google sponsored search advertising, search engine optimization, social media, and the list goes on.
Under this expenses are: Decorations Lighting Cleaning Paid advertising SEO Email marketing
Ticketing Provider and Payments System
You also need your own cash register system or point-of-sale system for your event, or you need a ticketing partner that manages the incoming revenue from ticket sales. You can't manually enter a credit card number for every single person buying a ticket, so using a platform that is good for selling event tickets is crucial.
This is also a big part of the budget, because payment processing fees typically include 2.9% + a per transaction fee. This means 3% of your budget automatically goes to payment processing companies and banks, right from the start. Your ticket-selling platform can also impose additional fees. You could instead choose a provider with no per-ticket fees when you sell tickets. Some other platforms claim to be free, but they might only actually be free for non-profit events or they might instead impose the fees directly on your customers.
Planning Your Event
We can't precisely forecast what your event will need because every event is unique. No matter how well you plan your event's budget, something will inevitably arise. That feature will become unaffordable since the price will vary. You might also discover a less expensive solution, which might free up some money for other uses.
A successful event depends on careful planning. The world's top event planners are adept at both diving into the details and taking a step back to consider the big picture. In order to arrange an effective event, you must carefully consider your budget and your spending. Budget disaster can result from failing to account for spending related to a specific vendor or category, but the worst case scenario is forgetting about an expense entirely until the bill is received.